---
He Himself said, 'It is more blessed to give than to receive.' - Act 30:35
Last year, I hastily donated to the software I used with no proper planning and budget. Wikipedia, Mozilla and ADP, typical Internet application made into the list. My intention then, was just to donate. Days later, I realized that I had seen things as a normal Internet consumer, rather than seeing beyond the Internet. So this year, I took time to analysis the software I use and allocated $100 budget for them. Most of these software plays some role in defending privacy. Following made into this year's list
You and I, we're not average. We don't see ourselves as passive consumers of the Web. We—you, me, the millions who are part of this movement—see ourselves as citizens of the Web.

In 2016, here's where we're making a stand:
Fight for online privacy: From surveillance to security to identity, trust is eroding. That hurts the open nature of the Web. Everyone should feel safe online. We will push governments and companies to give people the choice to be private and secure when they want to be.

Help more people get access to the whole Internet, not just part of it: From zero rating to online harassment, inclusion is not guaranteed. We want to ensure everyone has a chance to shape the Internet so it reflects the beautiful diversity of our world.

Put more people in control of their online lives: The Internet is growing, but too many people are still passive consumers of online content. Everyone deserves to have the skills and know-how to unlock opportunities online. That's why we'll continue to champion universal digital literacy.
With the recent changes like these, Mozilla is fighting for online privacy like never before. Donating to them makes sense. You can donate in INR. This is the second time Mozilla is featuring in the list.
5.Free Software Foundation
For the record, this is the first time I making a donation to FSF. I was more of an open source guy than a free software. The entire Free software philosophy sounded crazy to me initially but with recent revelation like volkswagen emission scadel, Lenovo installing spywares, Snowden revelations and software venturing into all the appliances. I think we need FSF more than ever.
6.Wikipedia
When Wikipedia asks for donation, I give it. It's too useful a tool, to use for free. Though, their ads for asking donation might be an irony, their cause is noble.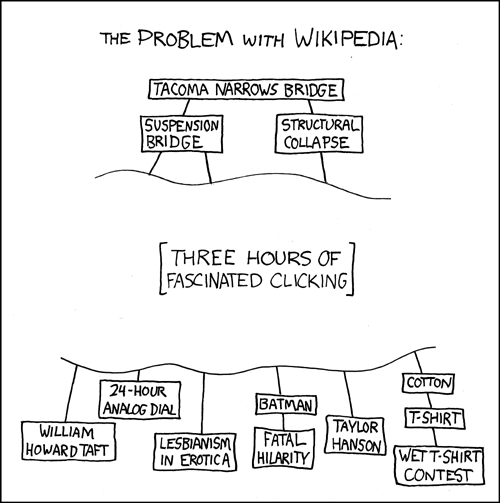 Saw that "Three hours of fascinated clicking"? I belong to that category. It has became a habit for me to surf hours on Wikipedia after each movie.
That's it, I'm done with donations for this year.