---
Books and Links
Extreme Programming Explained: Embrace Change (The XP Series) - 37% completed
Designing Data-Intensive Applications: The Big Ideas Behind Reliable, Scalable, and Maintainable Systems - 6% completed.
The unread bookmark count is at 8238.
Programming & Learning
Home page revamp
As I said last week, home page revamp is complete. The new page is visually optimized for the quick eye scan than wanting to read anything to know.
Old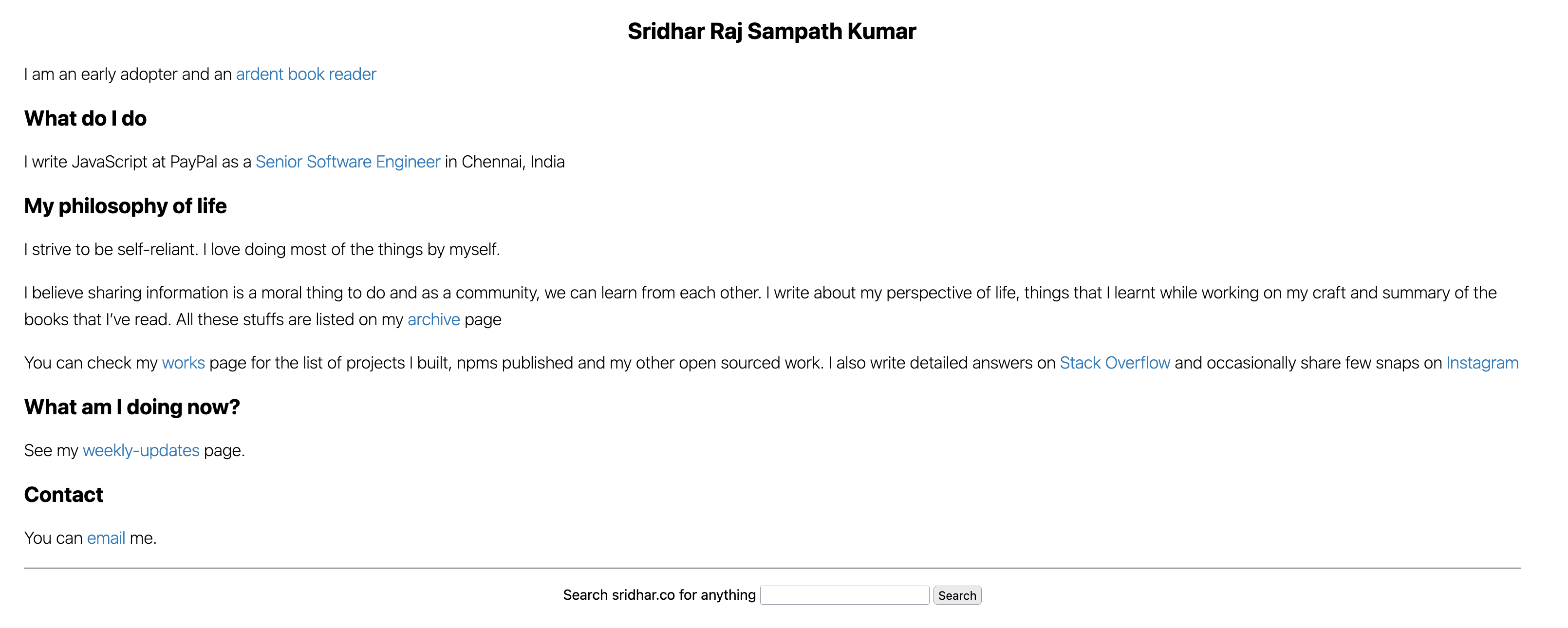 New
Also, new page is 100% optimized for speed and accessibility.
Google PageSpeed Insights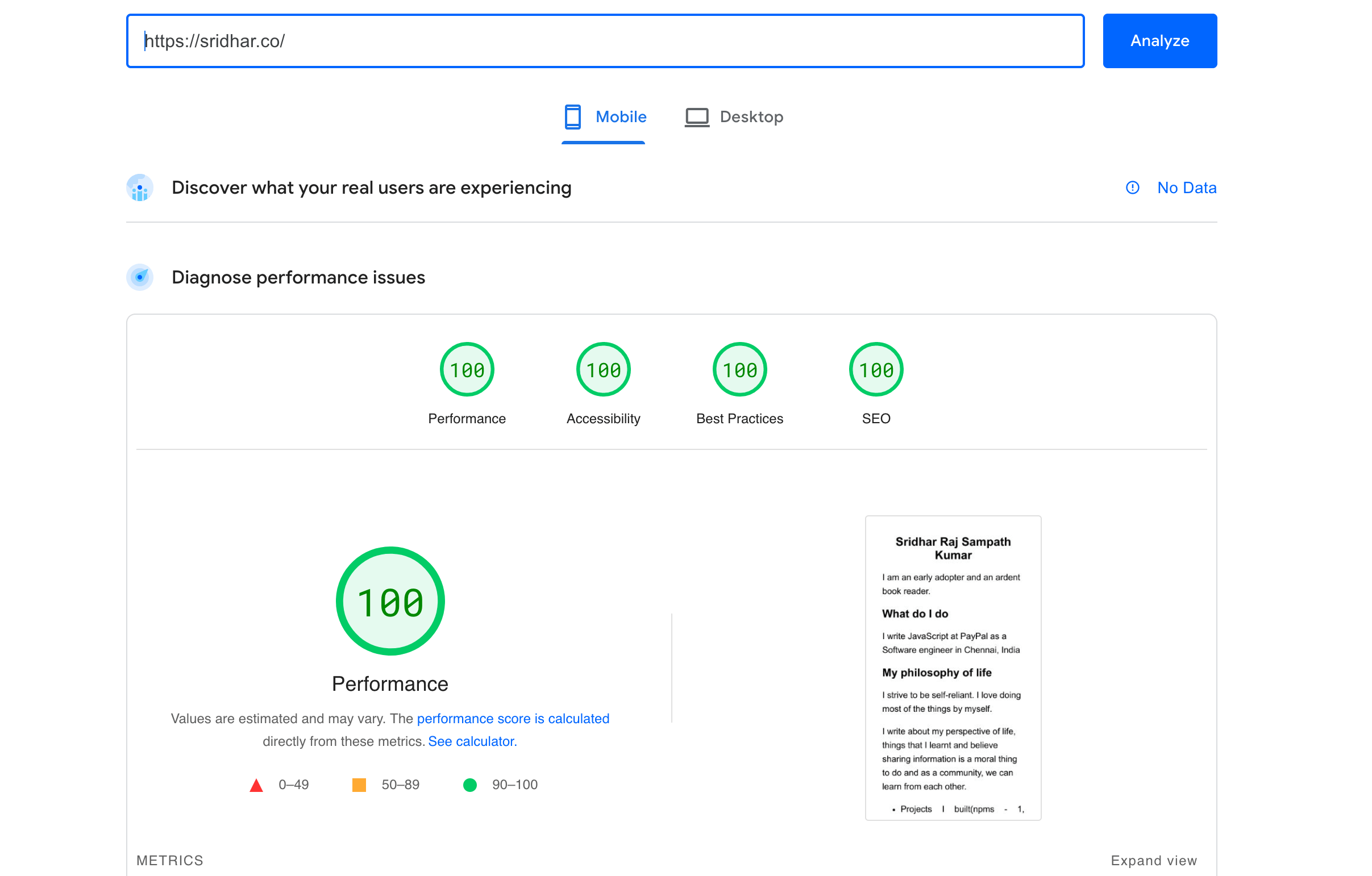 Wave evaulation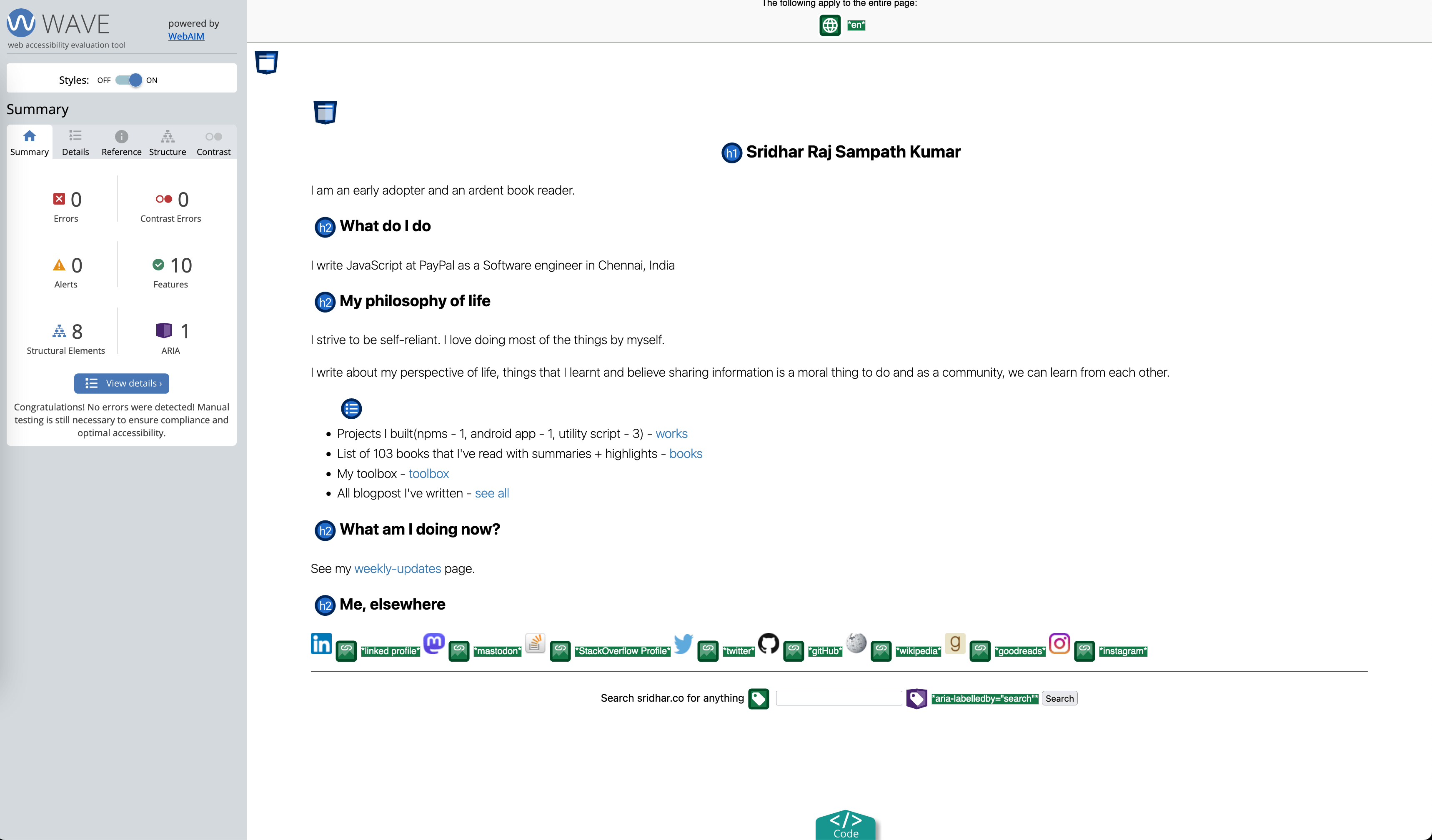 Axe dev tool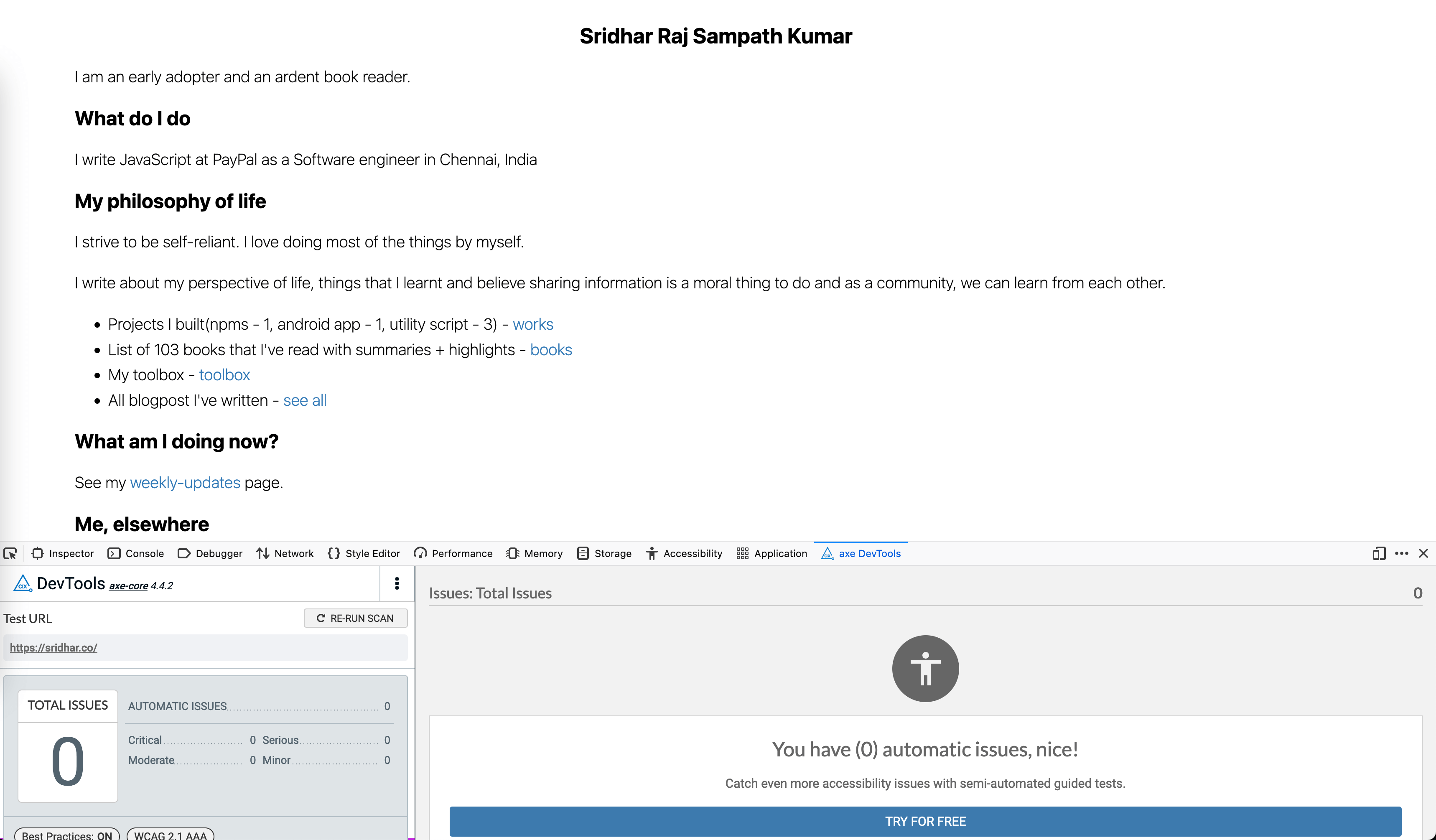 Reprioritizing tasks
Planning to complete Extreme Programming Explained by this week.
Adding support for moving mastodon bookmarks to pinboard in pin-tweet.
The Richest Man in Babylon summary - Paused.